Stressed? Take a Look at these ERP System Capabilities
Stressed? Take a Look at these ERP System Capabilities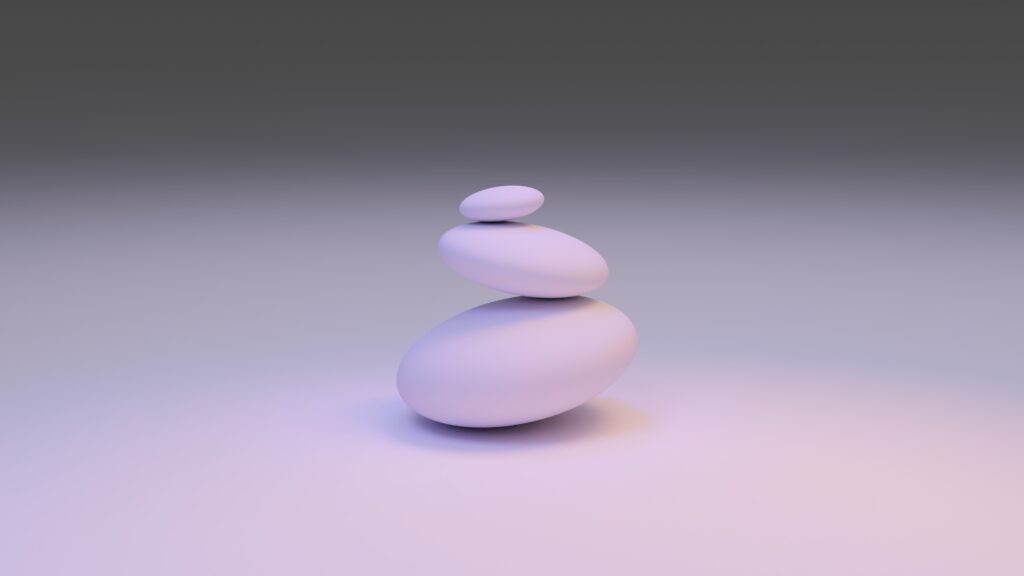 Do you feel stressed and overwhelmed by your enterprise's processes? If so, do not worry! We can help you automate tedious tasks that take your attention away from more important duties, with just one solution: an ERP System. As a result, you will be more productive while spending less time gathering important information or creating reports. 
Chasing information around gets you stressed?
Let information flow directly onto your computer screen instead of chasing it through your company's various departments. Have you ever noticed how much time you are spending trying to gather the information you need in order to make smart choices for your business? Imagine this being cut down by more than half! The Enterprise Resource Planning application allows you to log in within minutes and access all the information you need, while reducing the possibility of human error and eliminating duplicate data. This is possible thanks to the ERP's main purpose of centralizing company-wide data into one system that can be accessed at any time, anywhere.
Take the pain out of your supply chain management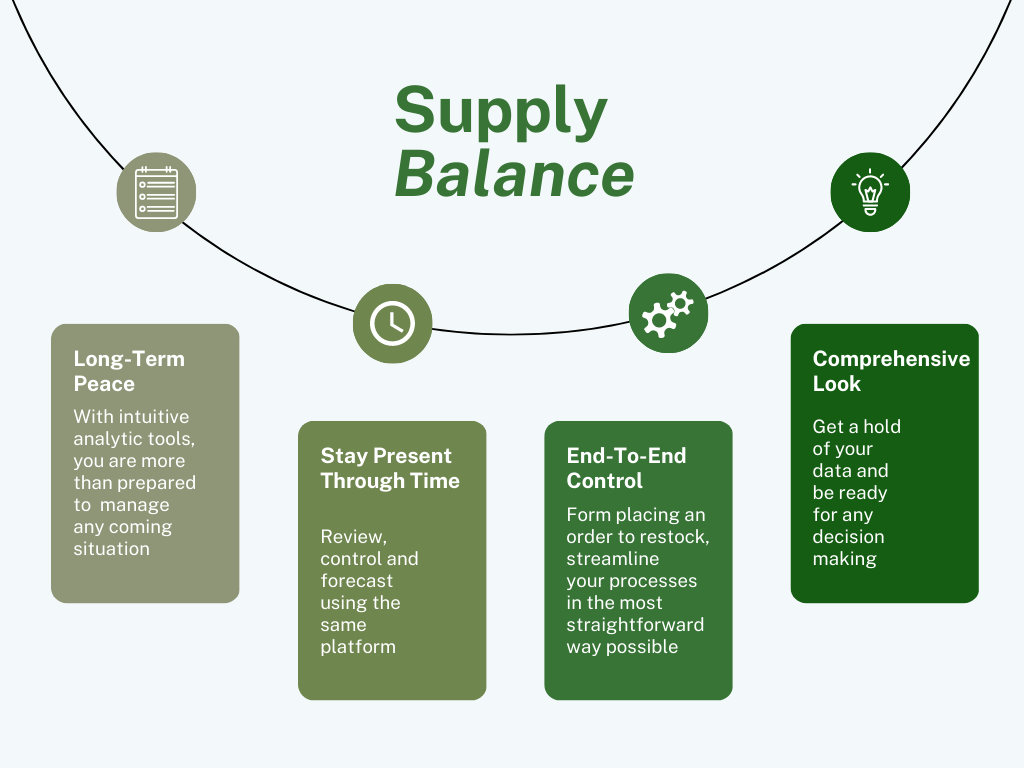 By using an ERP system, you'll be able to satisfy your existing and future customers' wants! Get a comprehensive look at your supply chain and inventory needs, which consequently will help you manage them more effectively. Whether you're placing an order, refilling your inventory, or reviewing your supplies, this solution will make the process as easy and straightforward as possible. Stay organized, efficient, and up-to-date with your supplies and orders. As a result, you will avoid shortages, remain on budget, and reduce the possibility of running out of stock.
By having the right amount of inventory you will also be making sure that you are always able to meet demand and increase customer satisfaction, which in turn can help to boost sales and build customer loyalty. In addition, the solution will provide you with detailed reports and analytics to help you make informed decisions, which translates into saving even more time and money in the long run.

Sit back, relax, and improve your customer relationships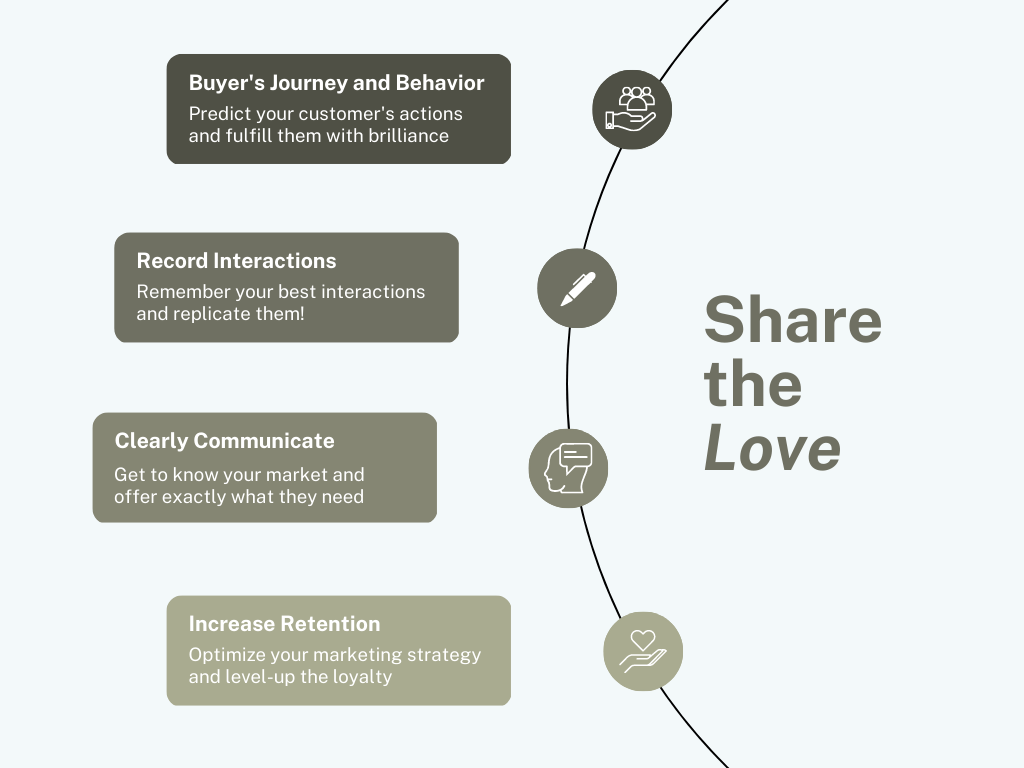 Still stressed out? Gain comprehensive insight of your customers' needs no matter where they are located within the buyers' journey. The ability to record customer interactions in a single database makes tracking everything exponentially easier. View everything from customer interactions to company communications all in one dashboard.
Find all invoicing, payment receipts, customer feedback, orders, and even phone calls and emails in one place! This enables you to transmit the right message to the right customer at the right time, ensuring their satisfaction with every interaction with your organization. This helps you to create meaningful relationships with customers, which can lead to long-term loyalty and improved customer retention. It also increases your organization's ability to predict customer behavior and optimize marketing strategies.
Performance tracking does not have to be stressful!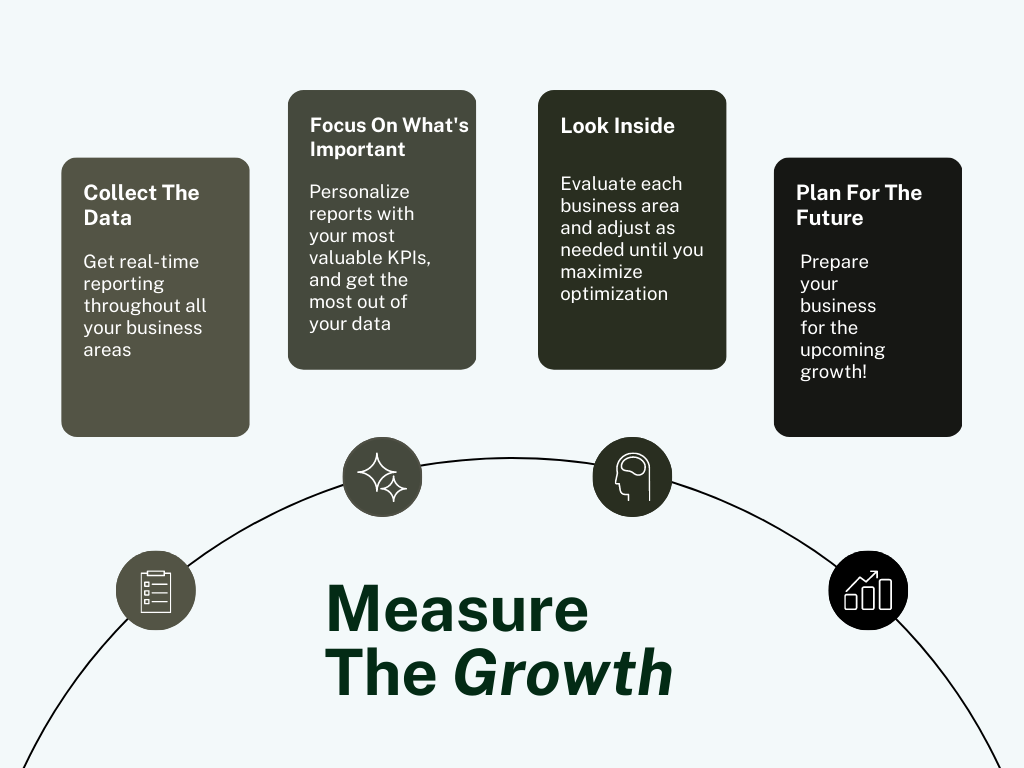 Stop worrying about getting reports ready with the latest information. With an Enterprise Resource Planning system, you can get customizable real-time reports across all functions. This includes financial reports, inventory reports, orders, procurement, sales and marketing, HR amongst others inside your company. You can measure anything that aids you to make smart decisions and get a comprehensive look into your enterprise's performance. You can even personalize this reporting system to include your most important KPIs.
Additionally, you can also compare departments to gain a better understanding of what is driving your business forward and what could potentially be holding it back. And as we initially mentioned, everything is calculated with the latest information that you have which is great because outdated data is not useful when important decisions have to be made on the fly.
---
Still stressed? Take a look at how we helped Trans Continental Manufacturing get a hold of their workload, with no stress at all!