Christmas 2022 at Innormax
Christmas 2022 at Innormax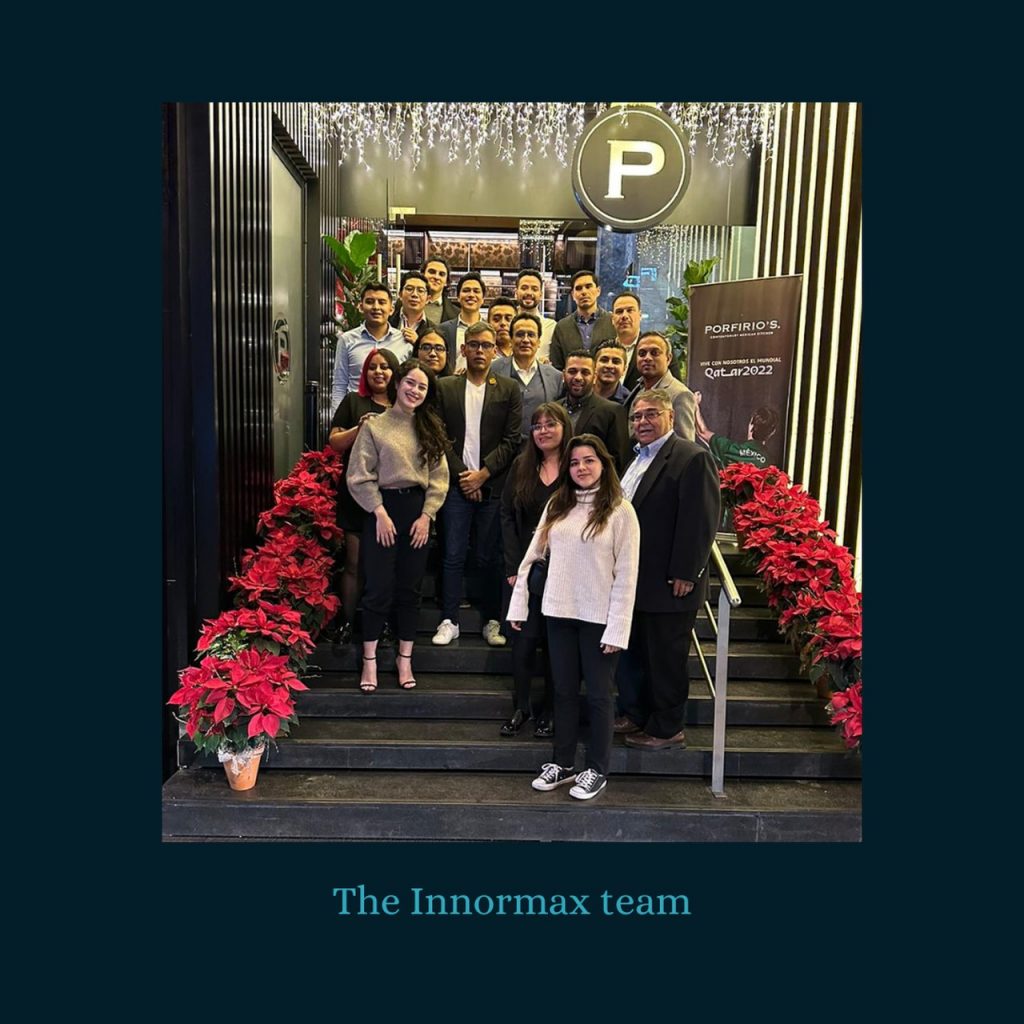 Merry Christmas and Happy Holidays
Christmas 2022. At Innormax, we care about work culture. We hosted our 2022 Christmas party in Mexico City, where we were able to enjoy ourselves through different integration activities. Ours is a multicultural team, that's why working on communication and hospitality is so important to us. We consider these tools vital for achieving a welcoming environment, where everyone can deploy their own set of skills and have personal and professional development.
Looking forward, it is more important than ever to consolidate multidisciplinary within enterprises in order to approach any scenario. Learning one another's capabilities inside and outside the work space brings us together at a human level.
We wish all our collaborators and their loved ones a Merry Christmas.
New accomplishments, challenges and adventures await us!