SAP Business One: Key Business Areas
SAP Business One: Key Business Areas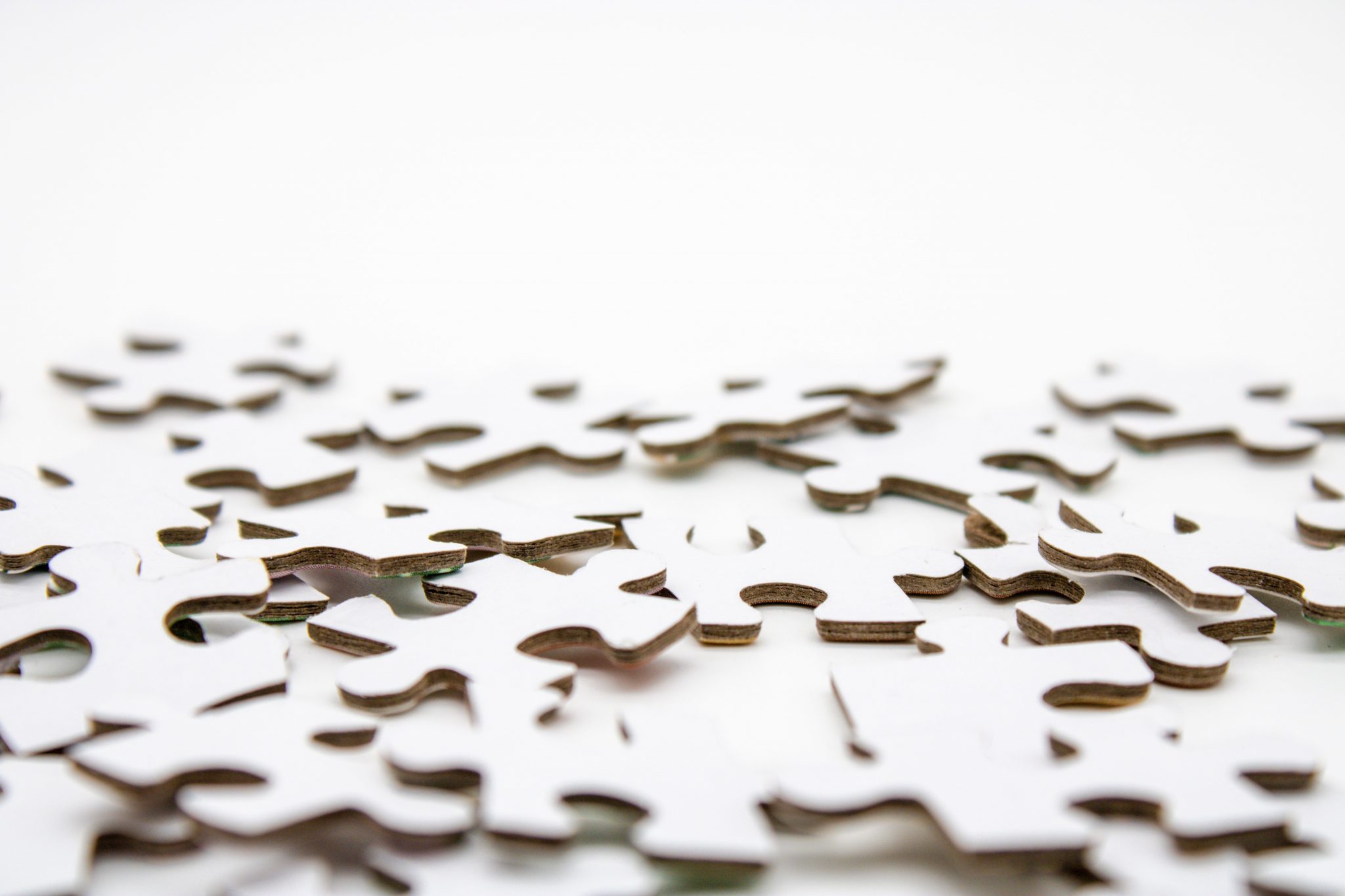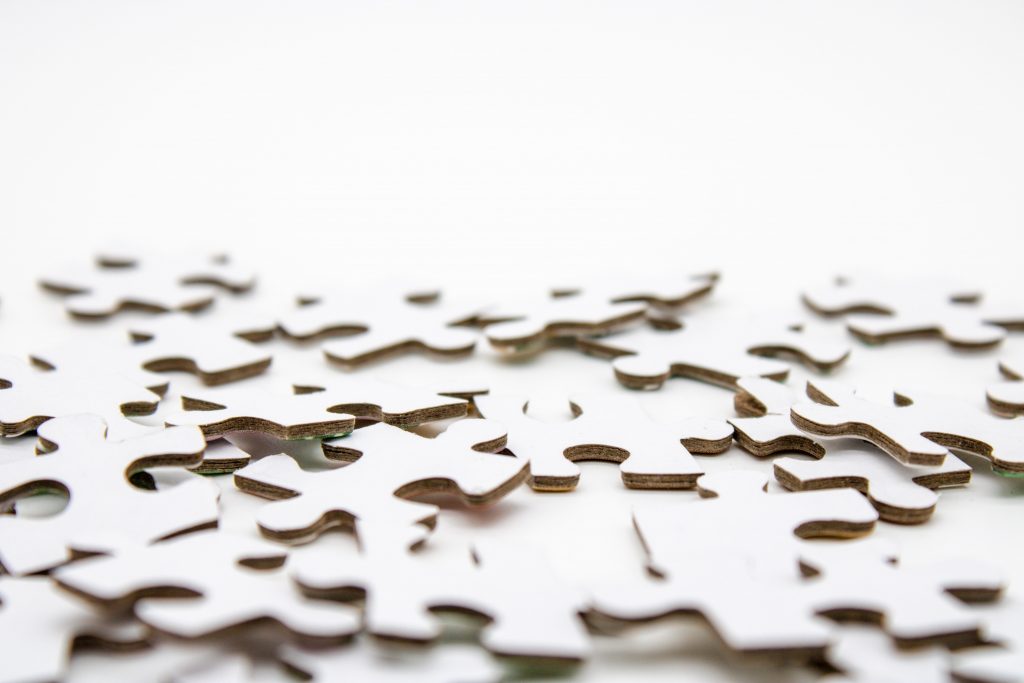 The History of SAP Business One
SAP Business One, a cornerstone in the realm of business management solutions, was initially launched in Israel in 1996. Known originally as "Menahel" in Israel and "TopManage" for international markets, it was the brainchild of co-founders Reuven Agassi (CEO) and Gadi Shamia (Vice President of Sales, Marketing, and Product). The product's inception and design were majorly credited to Gadi Shamia, with Hilla Mazinter leading the development team. This innovation marked a significant milestone, being the first Windows/Mac-compatible business management product in the Israeli market.
In the early 2000s, TopManage began its global journey, expanding into European and Latin American markets. The year 2002 was a turning point when SAP, a global enterprise software leader, acquired TopManage and rebranded it as SAP Business One. This strategic acquisition brought founders Reuven Agassi and Gadi Shamia into executive roles within SAP. This move not only integrated TopManage's innovative approach into SAP's expansive portfolio but also allowed SAP to effectively tap into the small and medium-sized enterprise market, thereby broadening its customer base and enhancing its product offerings.
What is SAP Business One?
SAP Business One is a single, integrated solution that provides clear visibility into your entire business. No matter your deployment choice you can access it anywhere, anytime through any mobile device. Your employees can start using it from day one and gain control from the get-go taking advantage of the next key business areas.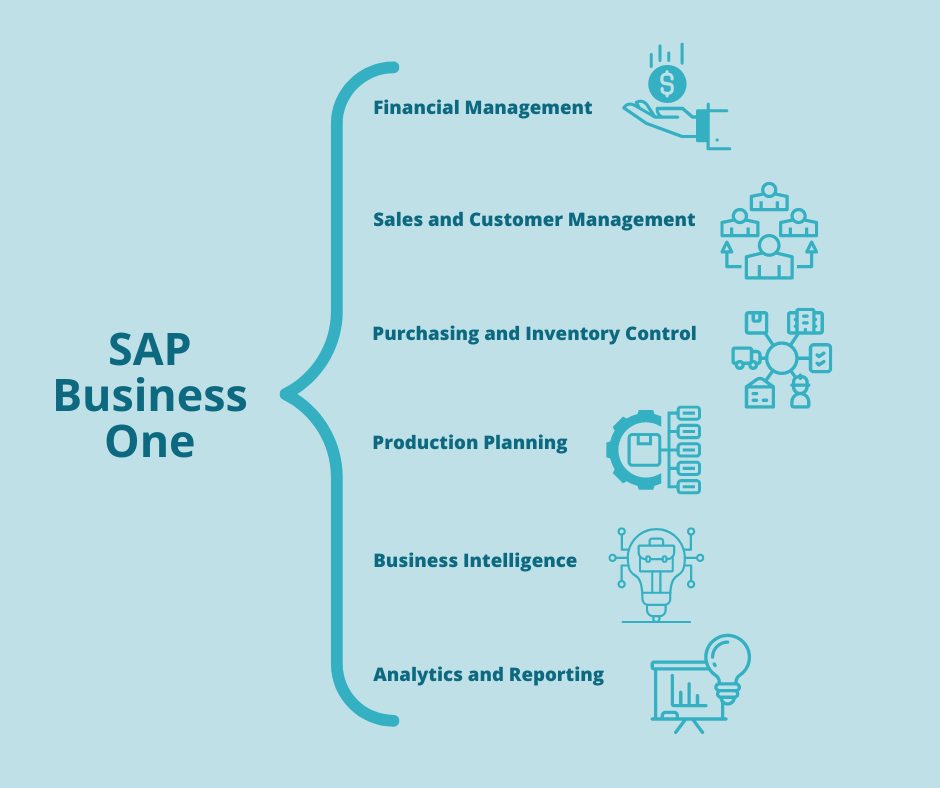 Financial Management: Gain total control of your finances
SAP Business One offers a complete set of tools to help you streamline and manage your financial operation. With this module you can improve margins, reduce errors and make better decisions with real-time financial information.
Handle all key accounting processes, such as journal entries, accounts receivable, and accounts payable.
Obtain better control by managing cash flows, tracking fixed assets and monitoring project costs in a more accurate and efficient way.
Simplify the management of your fixed assets and eliminate repetitive manual data entry.
Conduct all your banking activities: quickly process reconciliations, bank statements, and payments by various methods (checks, cash, bank transfers).
Speed up your financial analysis with the creation of standard or customized reports using real-time data.
Sales and Customer Management: Create a loyal customer base
Manage the entire sales process from initial contact to final sale to after-sale service. SAP Business One has an integrated functionality that provides a complete view of prospects and customers so you can better understand and meet their needs. Turn prospects into customers, increase sales and improve overall customer satisfaction.
Manage all marketing campaigns: create, manage and analyze all marketing activities.
Centralize all critical customer data, synchronize and manage customer contacts stored in Microsoft Outlook.
Quickly respond to service calls, manage warranty and service contracts efficiently.
Create detailed reports on sales forecasting, pipeline tracking and on the overall sales process.
Purchasing and Inventory Control: Optimize buying and purchasing to increase margins
Optimize your company's purchasing practices. Compare suppliers and prices, negotiate better deals and identify opportunities for cost savings. SAP Business One helps you manage the complete order-to-pay cycle, including receipts, invoices, returns and payments.
Maintain detailed item purchasing information, view account balance and purchase analyses and manage detailed data in a user-friendly interface.
Achieve real-time synchronization of goods receipts and inventory warehouse levels.
Gain up-to-date reporting that generates reports with real-time data and displays them in various report formats.
View document trails, view purchasing documents, create purchase requests, POs, and goods receipts.
Production Planning: Transparent inventory control and distribution
Obtain accurate information regarding inbound and outbound shipments, inventory, and item location. Value inventory through various methods including FIFO, standard costing, moving average, and more. Run real-time inventory updates and availability checks and manage special and standard pricing. Apply volume, cash, and customer discounts and run reports to measure impact.
Manage your warehouse and inventory using various costing models, maintain item master data, and use multiple units of measure and pricing.
Manage stock in multiple warehouses, categorize your locations into multiple subzones, set up allocation rules, optimize stock movement, and reduce picking times.
Keep tight control over goods receipts and issues, track stock locations and transfers: enable consignment, drop-ship, and other orders. Perform inventory and cycle counts.
Create and maintain multilevel BOMs (Bills of materials), automate the issue and release of production orders (or do it manually), and globally maintain prices for BOMs.
Business Intelligence: See your business clearly
Obtain powerful analytic and reporting tools acquiring SAP Business One. Gather data from multiple sources and generate timely and accurate reports based on company-wide data. Choose from a variety of formats and control access to the information displayed.
Gain real-time access to predefined dashboards and reports.
Tailor forms and queries to meet specific requirements without needing technical training.
Obtain easier visualization of KPIs (Key Performance Indicators)
Analytics and Reporting: Empower your people to make smart decisions faster
Capture critical information across sales, customers, operations, and finance, making it instantly available company-wide. With SAP Business One empower employees to make smart, confident decisions faster.
Gain clear visibility into your business performance and greater confidence in the information's accuracy.
Eliminate duplicate data entry, costs, and related errors by centralizing the data.
Create dashboards and reports that provide insight into all business areas.
Aid your managers to accurately track revenues, costs, and cash flows to assess performance and quickly take corrective actions if needed.
Use all these key areas to maximize your company's potential and increase your employee's efficiency. Optimize your enterprise's processes and acquire SAP Business One today!